Business
The businesses of CSPU cover the traditional utilities, integrated environmental services and new energy services. In the future, CSPU will build an integrated green public service system centered on environmental services to serve the new urbanization and the construction of new parks to make the city better.
Capabilities and facilities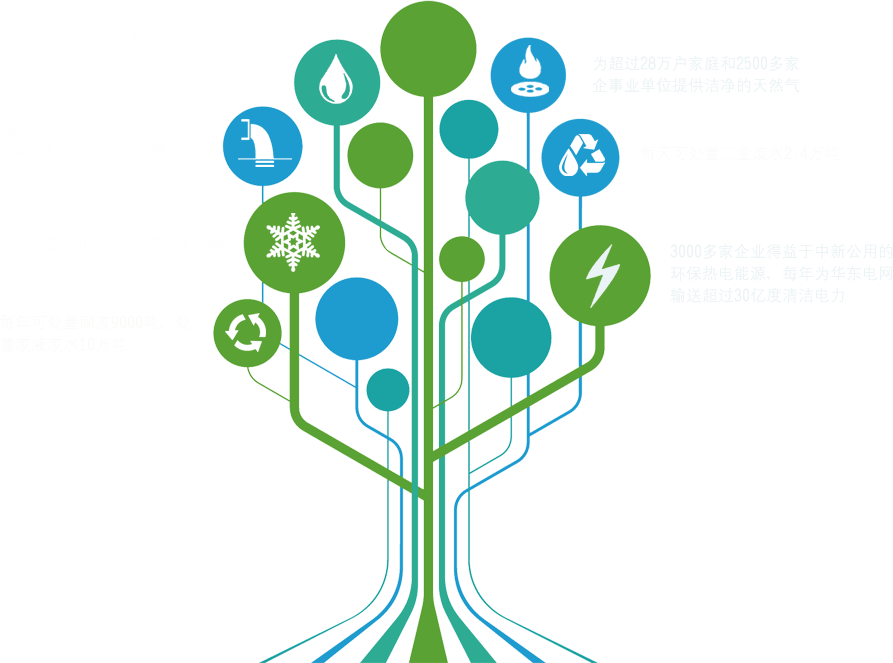 唯亭基地
(门站)
北部
燃机厂
金鸡湖大道
(门站)
星港街
水厂
分布式
光伏
污水源
利用
供冷中心
光源科技
第二污水
处理厂
车坊基地
(门站)
东昊
热电厂
污泥干化
处置厂
餐厨及园林
绿化垃圾
处置项目
蓝天
热电厂
工业废水
处理厂
第一污水
处理厂
固废综合
处置项目
和顺
危废处置
胜浦门站
Sustainable Development
We are pursuing the value concept of sustainable development, and building the ecological chain, thus creating a unique industrial circulation system in China, and demonstrating the tremendous power of the green economy.

Strategic Cooperation

Hong Kong Towngas Company Limited

GCL-Poly Energy Holdings Limited

Suez Group (SUEZ)

Tsinghua Holdings Human Settlements
Environment Institute Co., Ltd.

Yuanda Technology Group

Suzhou Chunxing Precision Industry Co., Ltd.

Samsung Group